Biography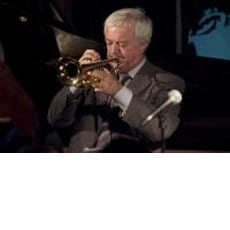 By the age of 13 Tony was already working professionally touring the theatres of the UK as a boy 'prodigy' solo artist. He later worked with many of the 'name' touring bands of the day – Eric Delaney, Ken Mackintosh, Ted Heath etc. Eventually settling in London in 1965, Tony became one of the most in demand studio musicians, working on countless films, recordings and TV shows, including all the early James Bond films, more film tracks with Henry Mancini, Nelson Riddle, Carlos Jobim, John Williams etc., plus albums with the Beatles, Tom Jones, Ella Fitzgerald, Tony Bennett, Sammy Davis Jnr, Bing Crosby and Fred Astaire plus tours with Frank Sinatra.
In the world of television, Tony has worked, and indeed still does, for BBC-TV, ITV and many independent productions. He was lead trumpet in the LWT Orchestra of Alyn Ainsworth for many years and in the same chair for the TV orchestras of Ronnie Hazlehurst, Alan Braden, Ronnie Aldrich, Geoff Love etc. Tony was also a member of the regular quintet on the weekly 'Parkinson' BBC-TV show.
In a jazz context, he worked with the bands of John Dankworth, Stan Tracey, Tubby Hayes and the legendary 'greatest jazz orchestra in the world' – the Kenny Clarke/Francy Boland Big Band.
Today, Tony is as busy as ever and is currently the lead trumpet of the Ronnie Scotts Big Band, touring with the Allan Ganley Big Band, has recently joined the Humphrey Littleton Band and is a much sought after session player working with the likes of the BBC Big Band.