Yamaha And Nexo Star In An Out Of This World Concert
Yamaha And Nexo Star In An Out Of This World Concert
A spectacular classical concert heralded the New Year in the city of Montbéliard, eastern France, where an audience of 6400 at the Axone theatre enjoyed the Victor Hugo Franche-Comté Philharmonic Orchestra playing music from Holst's The Planets, John Williams' music to the Star Wars film franchise and pieces by William Russo which linked the orchestra with a blues band. A Yamaha RIVAGE PM10 digital mixing system and Nexo PA ensured that both the theatre and a live radio audience enjoyed a stellar sound.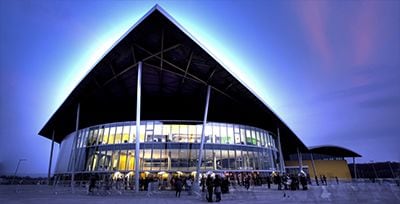 The live concert was mixed by Alain Roy, from Espace Concept - a production company renowned for its 100% digital 'from microphone to broadcast' solutions - and was broadcast by the France Bleu network on two of its local radio stations. The broadcast was managed by Pierre Gras, sound engineer at France Bleu Belfort Montbéliard. Pierre's aim was for a sound that was airy but, at the same time, precise and he approached audio consultant Christophe Dupin to specify the broadcast system.
Alain used 96 channels of microphones for the live theatre sound. For the broadcast mix, Christophe installed a matrix of paired microphones, using the ORTF technique popular in French broadcasting, for listeners in stereo. Each pair also had an additional, single microphone between them, ensuring that a high quality mono mix - an essential criterion for radio broadcasting - could also be achieved.
Christophe specified a Yamaha RIVAGE PM10 digital mixing system for the broadcast mix, with the microphones routed via a Yamaha RPio622 stage box, connected to the CS-R10 mixing surface via Yamaha's TWINLANe optical network, capable of carrying up to 400 channels in 96kHz, 32bit, with redundancy.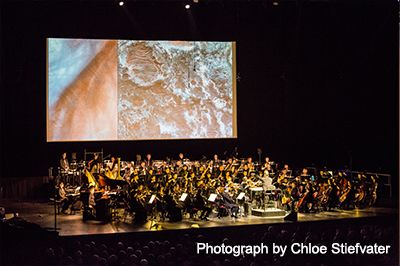 A key advantage of RIVAGE PM10 was that it allowed Christophe to build a completely bespoke mixing solution. The CS-R10 mixing surface allowed him and Pierre to work on the broadcast mix together, one managing two banks of 12 faders for the input channels and the other managing two more banks of faders for the outputs. As well as each twin bank having its own touchscreen, the control surface made it possible to effectively have two separate workstations, individually configured for the needs of each engineer, with separate cues and up to twelve custom layers per fader bank.
Yamaha HY144-D interface cards - which can each carry up to 144 channels of 96kHz, 32bit Dante - were also used to route the main 96 microphone channels from Alain Roy's main Front of House console to the RIVAGE PM10 system, complementing the broadcast microphone matrix.
For the live audience Alain specified a Nexo PA, with the main system comprising 12 STM M28 and six B112 per side, plus six STM S118 subs per side in cardioid mode. Alain also used two arrays of six GEO S12s for his FAN 3D concept, which is designed to produce a sound which completely envelopes the audience. These loudspeakers carried a specific mix, including reverb effects.
"I was particularly excited about the RIVAGE PM10 system's ergonomics and flexibility," says Pierre. "I use Yamaha CL and QL series consoles throughout the year and I knew that, even though I had not used RIVAGE PM10 before, it would be a very natural experience. For advance preparation, we used the offline RIVAGE PM10 Editor software, which provides a perfect replica of the control surface and immediately put us at ease.
"In terms of capacity, the system's 140 microphone inputs, 72 mix busses and 36 matrixes make it extremely flexible, whatever the needs of the performance. It is also very convenient for making configuration changes during mixing, without any alteration to the sound. The sound quality is perfect and both the control surface and RPio units are very quiet in operation."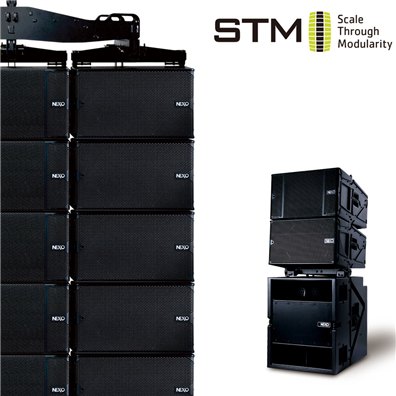 From a simple ground stack to a massive stadium system, STM (Scale Through Modularity) delivers a new level of versatility enabling contractors to design a wide range of systems from just four core modules.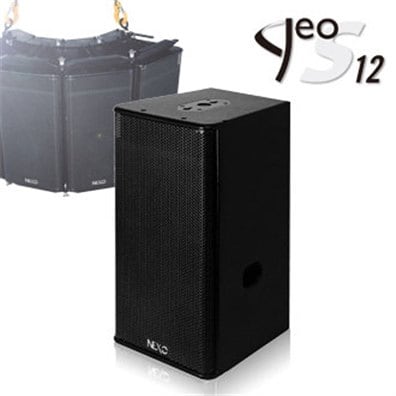 NEXO GEO S12 Versatile Array System
In line with NEXO's philosophy of scalable systems, the GEO S1230 and GEO S1210 compact, tangent-array loudspeakers are designed for fixed and portable installations and touring applications where high-performance cost-efficient foreground reinforcement is required.
Yamaha And Nexo Star In An Out Of This World Concert