RIVAGE PM10 Falls Into Trance
RIVAGE PM10 Falls Into Trance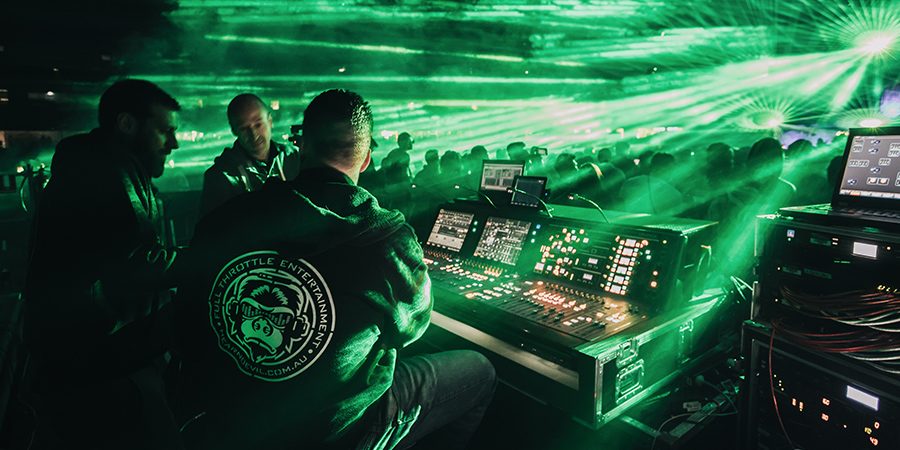 The Transmission trance festival touched down in Melbourne, Australia, with the RIVAGE PM10 digital mixing platform at the centre of a phenomenal audio experience.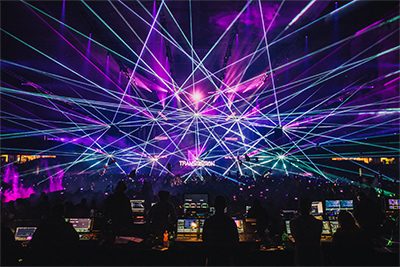 Transmission is a global phenomenon, with spectacular trance music events staged around the world, renowned for jaw-dropping staging, lighting, laser and LED shows.
As important as the visual spectacular is the audio power and fidelity.
In September 2017 Transmission touched down in Melbourne, Australia. The promoters booked Etihad Stadium, and an impressive roster of world-class DJs.
Full Throttle Entertainment was retained as the audio rental partner for the festival after a successful Melbourne debut in 2016.
Helmed by experienced audio professional, Adam Ward, Full Throttle Entertainment knew it had to dig deep to satisfy the audio demands of this stadium-sized extravaganza.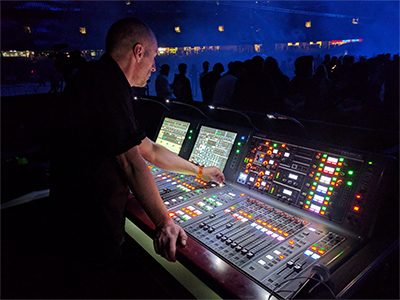 Adam Ward first encountered the RIVAGE PM10 at an Australian audiovisual tradeshow, Integrate, and was immediately impressed by its usability.
"It's a very nice console and very easy to get around," noted Adam. "Most other digital consoles require you to jump down a black hole of menu pages to access settings. Easy and instant access is a big deal for an analogue guy such as myself."
He asked the Yamaha team to drop the demo system down to his warehouse to hear how it sounded.
"We had a listen to it in the shop and there was definitely a big difference in what we were accustomed to hearing," noted Adam Ward. "That made us happy."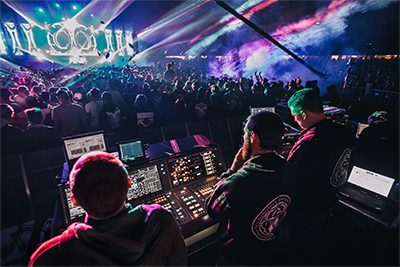 This was much more than a self-confessed analogue guy having a digital epiphany. The RIVAGE PM10 brought significant advantages to the setup and the workflow.
Yamaha's embrace of the Dante audio networking protocol also proved crucial for Adam Ward and the Transmission production. It was the easiest way to manage the long cable runs, and take care of the numerous matrix destinations.
"Each run of Dante had a redundant duplication," noted Adam Ward. "In fact, we had a whole additional network for another level of redundancy.
"We didn't need any of it. Dante was so ridiculously stable it wasn't funny."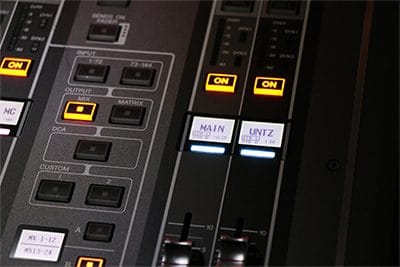 External system processors took care of audio distribution but rather than using the them to fine tune the level adjustments to the main L/R, side hangs, outfills, VIP area etc, Adam Ward used the RIVAGE PM10. Level to the subwoofer arrays was given even closer scrutiny, their own special fader even. "The RIVAGE PM10 allows you to have two master faders," explains Adam Ward. "So apart from the usual stereo master fader, we had Master Fader 2 controlling everything below 80 cycles. We called it the 'Untz' fader and it controlled the matrix feeding the various subwoofer arrays."
After the Transmission experience, Adam Ward is a RIVAGE PM10 fan: "There was definitely some amazing things I noticed. First up, you can recognise the pedigree of the Yamaha PM3500 or PM4000 sound. Those consoles had a very distinct sound — vocals always sat differently in a PM4000 mix, for example. Something new to the RIVAGE PM10, in my opinion, is just how big it sounds. It's a new console and new sound, and it really helped reveal the low end of our Funktion-One Vero PA."
RIVAGE PM10 Falls Into Trance