Yamaha RIVAGE PM10 Tours Brazil With José Carreras
Yamaha RIVAGE PM10 Tours Brazil With José Carreras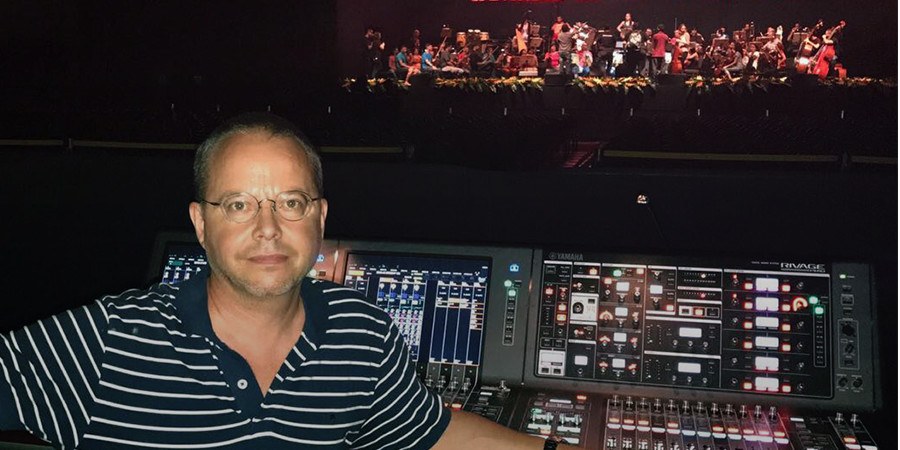 As one of the world's most famous tenors, tickets for the final world tour by José Carreras have been in huge demand. The A Life In Music tour has seen sold out shows around the globe, but a particular highlight for Front of House (FoH) engineer Peter Schneekloth was the Brazil concerts, which he mixed on a Yamaha RIVAGE PM10 console.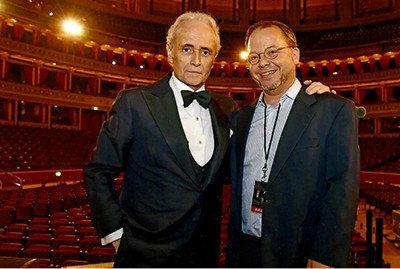 Peter has been the live sound engineer for Carreras for 16 years, mixing hundreds of shows in concert halls, arenas and stadiums in more than 50 countries. The A Life In Music tour started in 2016 with a sold-out show at London's Royal Albert Hall and has included concerts throughout Europe, the Middle East, the Far East, USA, Central and South America, Australia, Russia and other territories. Sell-outs and standing ovations have been a regular feature, with Carreras' management hoping to book more for 2018.
Because of the size and complexity of the tour, it is impractical for Peter to tour with his own mixing console, so he has used desks supplied by local rental companies.
The four sold-out Brazilian shows in May 2017 meant he was finally able to use the Yamaha RIVAGE PM10.
Peter attended an early RIVAGE PM10 presentation at Yamaha Commercial Audio's European HQ at Rellingen, Germany, in June 2016. "Peter immediately understood the potential of the console, even at that early stage, and he promised to add it to the requested consoles list for Carreras shows," says Yamaha's Arthur Koll, who ran the sessions. "He's always been a fan of Yamaha consoles and we enjoyed frank discussions about features for upcoming firmware versions."
The RIVAGE PM10 for shows in Rio de Janeiro, Fortaleza and two in São Paulo was supplied by Gabisom Áudio Equipment of Santo André, with Peter Racy as Head of Sound. Giuliano Quiqueto of Yamaha Brazil was on hand to assist, if needed, but Peter found the console so intuitive that Giuliano had a few very quiet days!
"I think it was a bit boring for him, because there was not much to explain," smiles Peter. "It was a great pleasure working with the RIVAGE PM10, after a few minutes I felt completely home on it. It is very simple to handle, I found it easy to get a full, warm, detailed sound. The new preamps with the Rupert Neve Designs Silk option are amazing.
"Throughout the tour I have been working with over 10 different types of mixing console, but RIVAGE PM10 is my favourite!"
Yamaha RIVAGE PM10 Tours Brazil With José Carreras