Biography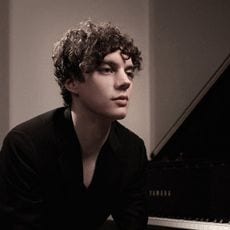 Born in Luxembourg in 1981, Francesco Tristano approaches his art with an open-mindedness and experimental attitude that marks him out as one of the most significant artists of his generation. In 2004 he won first prize at the International Piano Competition for Contemporary Music in Orléans, (France) and he has released no less than twelve albums during his extraordinary mercurial rise to international stardom.
Francesco employs a combination of formal classical training and pioneering electronic music thinking that renders description almost irrelevant. He has toured with many renowned orchestras, including the Russian National Orchestra, the Hamburger Symphoniker and the Hanoi Philharmonic. He has founded his own chamber ensemble, the New Bach Players – which is breaking down 'classical' conventions – and continues to pioneer a creative collision between musical eras and styles, employing cutting-edge music technology techniques.
Yamaha's CFX concert grand piano plays a starring role on Francesco's recently released new album Scandale, which sees him collaborating with Alice Sara Ott. Individually they are two of the most exceptional young pianists around; together they are a pianistic tour de force. Scandale is big and bold, boasting orchestral epics on two pianos, including Stravinsky's Rite of Spring, transcribed for piano duet by the composer himself. Francesco has become an enthusiastic CFX fan and ambassador and comments on his Official Artist status, ""I am honored to have joined the Yamaha family officially, though I have in fact played Yamaha pianos (and synthesizers) all my life. In my eyes Yamaha manufactures the world's top piano, namely the CFX: a piano of, and for, the future. Yamaha has understood more than any other piano manufacturer that tradition cannot survive without innovation - I feel the same is true in music. In addition, Yamaha offers the unsurpassable services in terms of technicians, tuning and maintenance - therein lays the strength of the brand and ultimately the quality of the pianos."