Tools For Tomorrow's Musician

Read Oriana's story and biography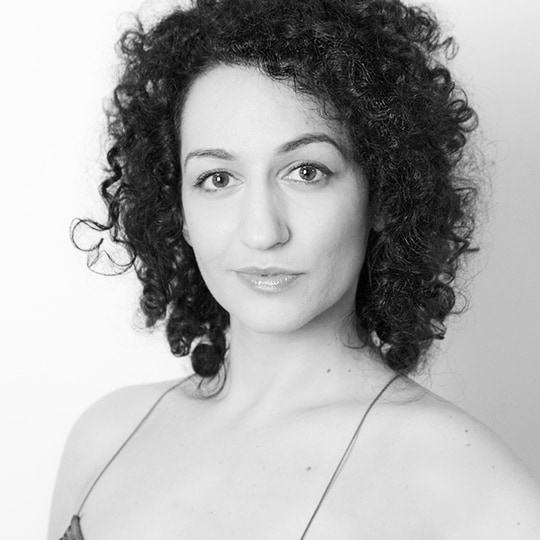 Oriana Curls
"After years of hard work, I'm still learning every day"
I was born in Strasbourg, France, into an Italian and Spanish family. I then travelled and grew up in several French cities: Aix en Provence, Lyon, Chambéry, Paris…until I finally moved to London 7 years ago.
I've known I was a singer since a very young age. My father used to play the guitar as a hobby, writing stories and painting, so I was naturally very creative and musical. I got influenced by the kind of music he was playing on guitar such as 'Jeux interdits', and other classical pieces. He also played some popular Canadian, French, Italian and American songs, and we were all singing together at home.
My mother used to love listening to French artists like Barbara, Canadian singer songwriter Leonard Cohen or Mexican singer Lhasa de Sela., so I really grew up in a very multi-cultural environment.
As a child I was firstly into classical music (listening to composers like Mozart, Vivaldi, Chopin, Tchaikovsky or Mendelsshon amongst others), I was in fact obsessed with Mozart's requiem (I was listening to it every night before going to bed), and my dream was to become an opera singer. I soon joined a choir, and started to study music theory and the violin at the Conservatoire.
As a teenager I discovered many other types of music genres, from pop to rock, soul, jazz, electro…I got more influenced by mainstream radios, and studied musicology in Lyon and then jazz and contemporary music in Chambéry . I fell in love with all the jazz legends there: Ella Fitzgerald, Julie London, Billie holiday, Diana Krall… to name just a few…
I live and breathe music. All my decisions have always been made because of that, and it is my driving strength every day. I used to be shy and unconfident, so it has been a tough journey for me to get where I am today, but I wouldn't change any of it!
Since I arrived in the UK, Edith Piaf has also been a major influence for me, people often compare me to her because of my looks and music. I'm actually going to be part of a show called 'Piaf Remembered' at the Edinburgh festival this summer.
I can't believe all the things I have already accomplished! I've recorded my first original album with amazing producer Koby Israelite, mastered it at The Abbey Road Studios with Grammy award winner Geoff Poesche, performed at the Eiffel Tower and travelled around the world… and I'm soon going to debut at the Edinburgh Festival as Edith Piaf at the theatre! I've met so many amazing people and love how we all support one another in our community... or should I say family!


My upcoming album 'Because I'm French' will be released in late 2017 and is a Jazz and Pop influenced album about impossible love, confidence and inner empowerment.
Instruments played
I've studied the violin at the conservatoire for many years and played in orchestras in France, I was also a self-taught pianist until I decided to pass my grades in the UK and take jazz piano lessons. I now own a Yamaha arius. I'm always curious so I like to try all types of instruments: ukulele, guitar, flute, accordion…
Personal Advice
I think apart from practicing your instrument and putting together projects, it's important to go out there and meet people from the industry. It is a human adventure before anything else, music was made to be shared. Also, perseverance always pays off, you just have to be patient and keep working hard.
Tools For Tomorrow's Musician

Read Oriana's story and biography