Yamaha at IFA 2013: Best sound at home and out and about
Yamaha at IFA 2013: Best sound at home and out and about
Yamaha at IFA 2013: Best sound at home and out and about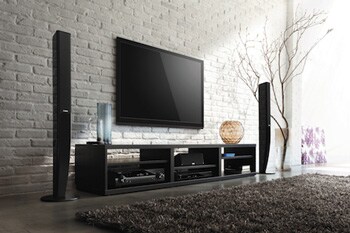 Rellingen, August 21, 2013 – With an area of more than 500 square meters, visitors will find a lot to experience at YAMAHA's IFA booth: Innovations in the area of Digital Sound Projectors™ and the brand-new designer sound-system Relit are presented in two demo-rooms. Enthusiasts of AV-Receivers will enjoy the AVENTAGE-counter. Here, visitors can talk to YAMAHA's experts and get a glimpse of the inner workings of receiver technology. In the high-end section of the booth, the new exclusive components of the Yamaha Flagship HiFi products from our 3000 series will be shown as well as the Yamaha Flagship AV products from the 5000 series. In the area of desktop audio, you will find Bluetooth® speakers and new headphones.
Here is an overview of YAMAHA's topics at IFA:

Designer sound-system Relit combines musical enjoyment with the perfect ambient light effects
A unique combination of light and sound: With its new product-line Relit, YAMAHA presents a designer sound-system that unites the moods of music and light. From classical music to modern rhythms – your favourite music is accompanied by the perfect ambient light. The first Relit ensemble LSX-700 is designed as a floor appliance and can be placed near a wall just like a work of art. Music is streamed via Bluetooth® so you can enjoy it from everywhere in the room, you can also use a Yamaha App for smartphone and tablet-PC that offers convenient control, available free from the Apple APP Store and the Googly Play Store.

New Digital Sound Projector™ and Sound Bar systems for home cinema sound from just one speaker
With Digital Sound Projector™ and Sound Bar systems by YAMAHA, one single speaker array is enough to provide you with exciting home cinema sound for your living room. YAMAHA, inventor of the Sound Projector, presents the brand-new model YSP-1400 for modern flat-screen TVs at this year's IFA. The YAS-152, a new Sound Bar with Air Surround Xtreme Technology, will also be shown.

Home cinema in perfection: Audiophile surround-ensemble of pre-amplifier and power amplifier
With an ensemble of pre-amplifier and power amplifier, YAMAHA presents the flagship of the AVENTAGE series. Unique technology by YAMAHA such as the proprietary CINEMA DSP HD³ and automatic system calibration YPAO R.S.C. offers an impressive sound experience for Ultra-HD home cinema blockbusters, gaming and music. Our credo: No compromise. By separating pre-amplifier and power amplifier, a un-dreamt of level of musical enjoyment with an impressive wealth of detail is made possible. At the same time, the ensemble becomes the heart of the digital home: Music via Apple Airplay or the home network, support of uncompressed audio formats and control with smartphone and tablet-PC meet the demands for a modern entertainment control centre.

Slim Line AV receiver with home network integration, AirPlay and DAB tuner
With RX-S600 and RX-S600D, YAMAHA presents two Slim Line receivers. Developed for living rooms without much space for AV components, the two compact receivers offer an excellent home cinema surround experience and audiophile stereo enjoyment. The elegant design of the RX-S models perfectly complements YAMAHA Blu-ray players and other modern home cinema components. Both of the AV receivers feature extensive home network integration: Thanks to DLNA, media can easily be played from computer or NAS hard drive. With Napster, one of the most popular music streaming services is integrated. Media from iPhone, iPad and iTunes (PC/Mac) can be relayed into the living room via AirPlay. In addition, the RX-S600D features a DAB+ tuner for digital radio. The free YAMAHA AV controller app for Apple iOS and Android smartphones or tablet-PCs guarantees easy control.

Hi-fi in perfection: Ensemble of integrated amplifier and SA-CD-player/USB-DAC
The ultimate musical enjoyment, born out of passion. YAMAHA's S3000 series combines audiophile technology and the finest craftsmanship in a unique way. With the integrated amplifier A-S3000 and the SA-CD-player CD-S3000 which also contains a USB DAC made by Steinberg, the reputable company marks another decisive step for high-end hi-fi in the year of its 125th anniversary. Years of research and development have been dedicated to this new generation of stereo equipment for the perfect musical enjoyment: An experience for all senses.

PianoCraft in your home network: Micro hi-fi-system with DLNA, Internet radio and Airplay
Excellent sound, elegant design, compact dimensions – these are the aspirations for YAMAHA's micro hi-fi-systems of the PianoCraft series. With the MCR-N560, a new model developed for the digital home will be shown at IFA. With DLNA, music can be streamed from PC or NAS through the home network. Apple Airplay allows wireless transfer of audio from iPhone, iPad and PC/Mac with iTunes software. Internet radio can be received via vTuner. Additionally, a USB port connects storage media and MP3 players. With the MCR-N560D, YAMAHA offers a model that features digital radio based on the DAB+ standard.

Music In Living Colour: Outdoor Bluetooth® speakers and designer headphones
At IFA, YAMAHA presents the compact, portable Bluetooth® speaker NX-P100. The splash-water-proof outdoor casing is available in black, white and green. Thanks to the Bluetooth® & NFC functionality, smartphones and tablet-PCs nearby connect automatically to the speaker – enjoying music together has never been this easy! With iOS devices, One-Touch Siri Activation is supported as well. Featuring a built-in microphone, the NX-P100 can also be used as a hands-free telephone kit.

With the fashionable headphones HPH-M82, YAMAHA enhances the company's headphone line-up. Available in 6 different designer colours (gold, red, white, brown, blue, black), this series offers perfect musical enjoyment with your MP3 player, smartphone and tablet-PC. The cable remote features a built-in microphone, so these models can also be used as a headset.

Experience YAMAHA at IFA 2013 – live in Berlin or online
For those who cannot make it to IFA this year, YAMAHA has created an IFA Special Page (http://europe.yamaha.com/en/products/audio-visual/ifa/) online. Alongside presentations of all the new products, you will find videos, interviews and interactive panoramas of our booth on this special website.

The new products referred to in this press release are part of YAMAHA's presentation at IFA 2013 in Berlin. Additional new products will be launched exclusively at the trade fair. Prices and availability will be announced later.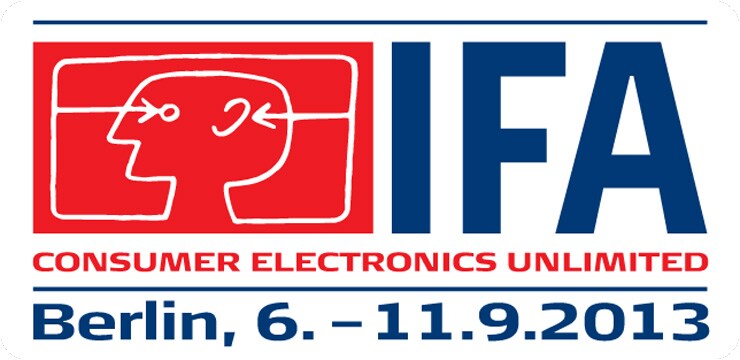 Yamaha at IFA 2013: Best sound at home and out and about