Biography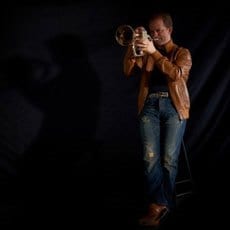 Dani's warm and soulful flugelhorn sound allows him to effortlessly glide between swinging jazz and groovy pop.
The charismatic bandleader has achieved great success with all of his various line-ups - Jazz Quartet, Big Band as well as his orchestra – enlisting the services of only the most qualified musicians from all over the world.
Throughout his long career he has performed alongside such Jazz luminaries as Clark Terry, Eric Marienthal, Brad Leali, Butch Miles, Carmen Bradford, Bob Mintzer, John Lewis, Phil Woods, Andrea Tofanelli, Peter Herbolzheimer, Paul Kuhn and Benny Golson, to name but a few.
All of Dani's different formations regularly perform at well known festivals and big events and are thus constantly in demand. They also enjoy fairly busy touring schedules.
He is the recipient of the Rotary Culture Award, the Swiss Jazz Award and has been named 'Ambassador of Big Band Music'. He's been featured in various magazines and journals.
To date, Dani Felber has ten albums under his own name. He's a tireless and prolific composer who creates multiple works encompassing a wide range of styles and genres. As an artist, Dani Felber has come of age and the stage is where he feels most at home.